More information on Minecraft Isles can be found on the Aphmau Wiki.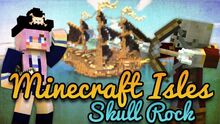 Minecraft Isles is an SMP series made by Aphmau and Dom, which on Lizzie's channel, premiered on July 3rd, 2015. It was sadly cancelled due to scheduling and difficulty to roleplay with survival.
Overview
TBA
Trivia
Ad blocker interference detected!
Wikia is a free-to-use site that makes money from advertising. We have a modified experience for viewers using ad blockers

Wikia is not accessible if you've made further modifications. Remove the custom ad blocker rule(s) and the page will load as expected.